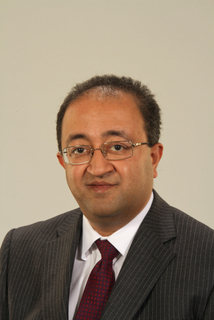 I am a Consultant Upper Gastrointestinal, Laparoscopic & Bariatric Surgeon. I work both in the NHS and privately.
Where I work
I am the Clinical Director for Surgery, ENT and Urology at the James Paget University Hospital NHS Foundation Trust, and consult privately at Spire Norwich Hospital & at the East Point Consulting Rooms. I am also an Honorary Senior Lecturer at the Norwich Medical School.
East Point Consulting Rooms
The East Point Consulting Rooms are conveniently situated within the main building of the James Paget University Hospital. I am available there on Friday afternoons. Appointments are usually available within a week
http://www.epcr.org.uk/consultants/Mr-Vivek-Chitre.html
To book appointments please telephone: 01493601770 or email: appointments@epcr.org.uk
Spire Norwich Hospital
The Spire Norwich Hospital is situated in Norwich, near the University of East Anglia.
http://www.spirehealthcare.com/Norwich/Facilities-Treatments-and-Consultants/Our-Consultants/Mr-Vivek-Chitre/
I am available for consultations on Monday afternoons. Please book appointments by telephoning my secretary on 01603 255510 or the general appointments desk on 01603 255614.
In-patients
My private patients can choose to undergo their operations either in Gorleston or at Norwich. In Gorleston they would stay in the Charnwood Suite of the James Paget University Hospital, and at Norwich they would be admitted to the Spire Norwich Hospital. Both Hospitals offer surgical facilities of a high standard.
I currently perform all my bariatric (weight-loss) surgery at the Spire Norwich Hospital, where I work with another experienced Bariatric Surgeon and an excellent team including bariatric nurse specialists.